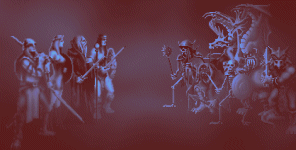 New players: Please sign up and then make your first stop the Online Documentation. It will make your experience much more pleasant. If you don't sign up first you only see the Intro documentation ... so sign up first :) Thanks!
If you find any bugs or issues you can use the Q&A Forum Dungeon to report them or simply email highmage@sourceofmagic.org. Thanks a lot for playing and I look forward to seeing you in my Dungeon!


---

Read our Privacy Statement.
Read our Terms and Conditions of Use.
---